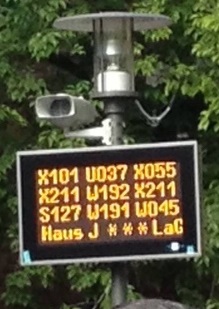 Posted on 1. October 2015 by Felix in Projekte.

Participants of the Refugee Hackathon, together with coders4help, already started a project that should lessen the problem with the problem with the display of numbers at the LAGeSo already before the weekend in October. At www.lagesonum.de an online display with search function has been published. The database is filled by volunteers on site who add […]

Continue Reading... 3 Comments.